Elizabeth Girvan
Executive Director, skylitelizabeth@gmail.com
Elizabeth joined Skyline Literacy as the Tutor & Training Coordinator before becoming the Executive Director in 2011. She has a bachelor's degree in management and organizational development and a master's in organizational leadership. She also holds professional certificates in nonprofit management and adult basic education. In 2013, she received the Nancy F. Jiranek award from the Virginia Literacy Foundation for Outstanding Executive Director. Elizabeth moved to Harrisonburg from Seattle with her husband in 2008. During her free time, she enjoys traveling and, of course, reading.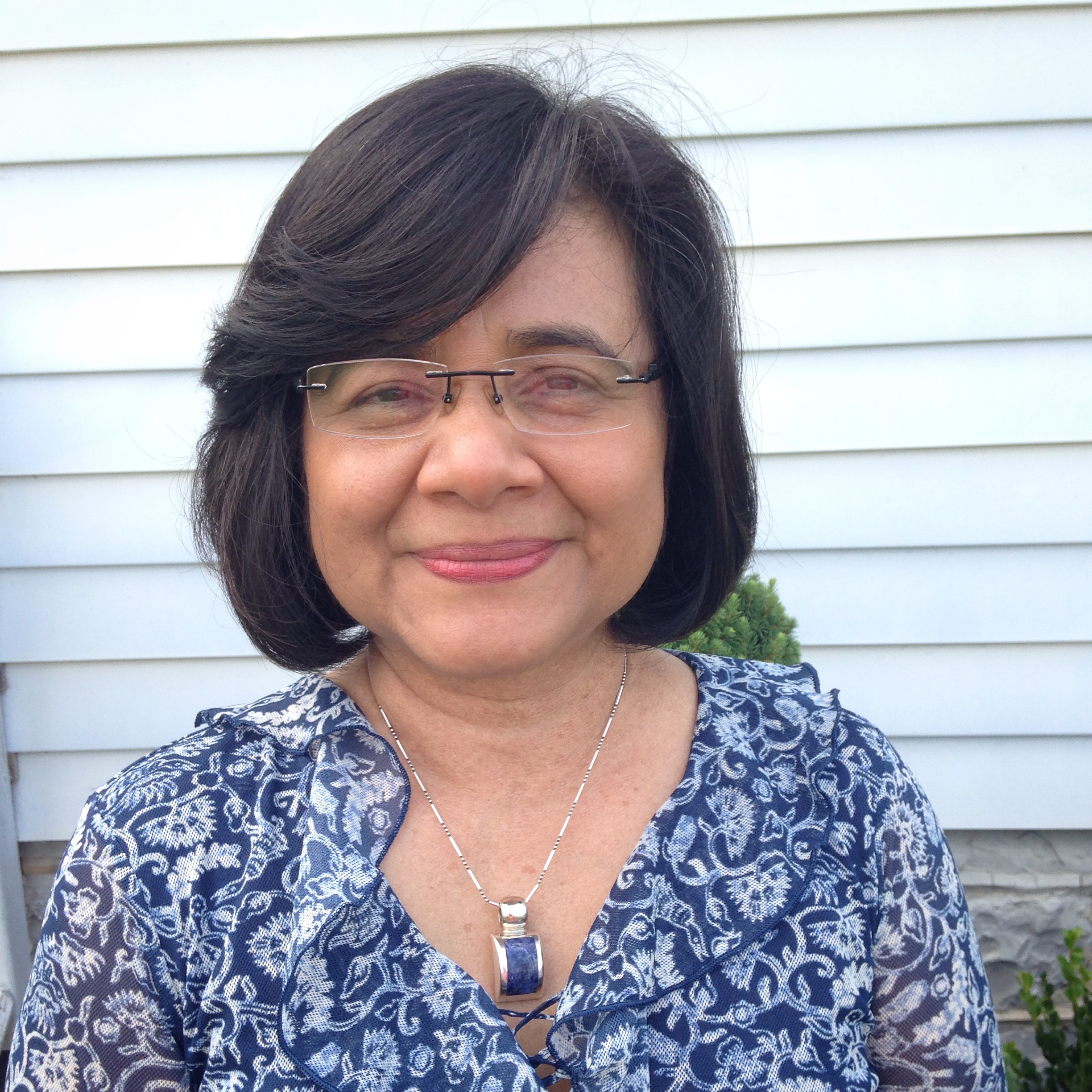 Nelly Moreno Shenk
Programs Coordinator, skylitnelly@gmail.com
Nelly was born in El Salvador, came to the United States in 2002, and naturalized as a U.S. citizen in 2006. She is married and has two grown children, Daniel and Sara. She has a degree in economics and an MBA from El Salvador. Nelly has been working for Skyline Literacy since 2008. She has non-profit experience in her country as well as the United States. Nelly learned English when she came to this country as an adult, so she knows that learning another language in adulthood is difficult -- but achievable if you have the motivation! Her family has been her biggest motivation. She loves learning about different cultures, and trying new food, too!
Barbie Spitz
Curriculum & Training Coordinator, skylitbarbie@gmail.com
Barbie started as a volunteer English Language (ELL) tutor with Skyline Literacy in 2009, and joined staff in 2011. She graduated from James Madison University with a degree in Sociology and speaks Spanish. When she moved to Philadelphia in 2013 to pursue another career, she realized she was more passionate about adult education than any other field, and came back to Skyline Literacy in 2015. She's dedicated to helping others, being involved in her community, and of course, teaching!
Eliana - Children's Program Coordinator
I was born in Colombia and also lived in Ecuador for 8 years. I moved to the United States in 2015 with my husband and son. I studied for English for more than 3 years. Now, I am pursuing my bachelor degree at Eastern Mennonite University. Some of my favorite hobbies are crafting, cooking, reading, and biking. It has been an honor to be one of the Children´s Program Coordinators at Skyline Literacy because it supports parents' English language learning while their children are also actively engaged in fun and educational activities. Working with and for children and supporting them and their families bring me joy and hope for the future.
Raul Jorrin
skylitraul@gmail.com
I am an American citizen, originally from Havana, Cuba. My experience teaching English, Spanish, Physics, Chemistry and Computing has allowed me to help Skyline students. My dream is to integrate the Cuban community into the American society, therefore I created the Nonprofit: USA-Cuba Academic & Cultural Exchanges, as a means to reach this goal. Listening to rock and pop music and watching Baseball and European soccer are my hobbies. I also try to read as much as possible.